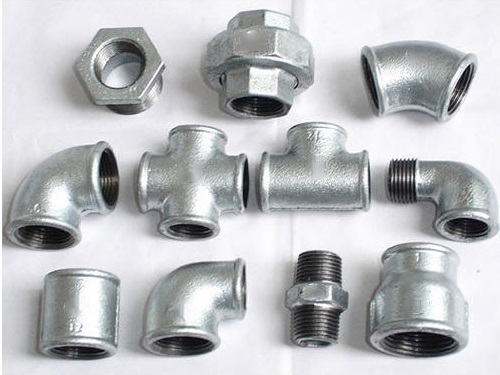 Pipe Fittings are piping component that helps in changing the direction of the flow such as elbows, tees. Changes the size of the pipe such as reducers, reducing tees. Connect different components such as couplings and stop the flows such as Caps. There are different types of pipe fitting used in piping. Fittings come in different sizes and materials (PPR-C, GI, and MS).
Fitting types and Uses:
There are a number of types of fitting. Each fitting used in piping have different use according to its structure. Super Heera Traders are dealing in most of the fitting items.
Some of the fittings that are mostly used in piping with their uses are given below:
Images

Description

Bend

Bend radius pipeline bends are used in fluid transportation lines which required pigging. Due to their long radius and smooth change of direction, the pipe bend has very less pressure drop, and a smooth flow of fluid & pig is possible.
Coupling

A coupling is used to connect two pipes of same diameter. Usually, there are two types of coupling available. One is compression coupling which is connected between two pipes and it prevents the leakage by the arrangement of gaskets, rubber seals or otherwise glue is provided. Second type of coupling is slip coupling. It is easy to install and it contains two pipes that are slip into one another. Inner pipe can slip to a certain length so long damaged pipe can easily be recovered.
Cross

Cross is also known as four way pipe fitting. A cross have one inlet and three outlets. These are used when 4 pipes are meeting at a point. It generates more stress on pipe as the temperature changes, because they are located at the center of four connection points.
Elbow

Used to change the direction of flow between two pipes. Bends are generally available in 45 degrees and 90 degrees however they can be cut into other angles. If both pipes are of same diameter than normal elbows are used if dia of one pipe is smaller than the other than the reducer elbows are used.
Flange

A flange is a protruded ridge, lip or rim, either external or internal that serves to increase strength, for easy attachment and transfer of contact force with another object or for stabilizing and guiding the movements of a machine or its parts. Flanges are not a one-type-fits-all sort of solution. Sizing aside, matching the ideal flange design to your piping system and intended usage will help to ensure reliable operation, a long service life, and optimal pricing.Some types of flanges that are commonly used in piping are, Threaded Flange, Socket-weld Flange, Slip on Flange, Weld neck Flange, Blind Flange, Lap Joint Flange
Nipple

Pipe Nipple is a short stub of a pipe that has a male pipe thread at each end or at one end. It used for connecting two other fittings. Nipples are used for connecting pipe, hoses, and valves. Pipe nipples are used in low-pressure piping.

Plugs

Pipe plugs are defined as cap end of fractional tubes used in a large number of industries. These pipe plugs are designed to insert into the end of tubing to dead-end the flow. Various materials are used to manufacture high quality tube plugs in a variety of end connections.
Reducer

Reducer is a pipe fitting that is used to reduce the flow size of pipe by reducing the size of the pipe. Usually there are two types of reducers available. One is concentric reducer which is like cone shaped with gradual decreasing around the pipe but in this case accumulation of air may possible and it results in cavitation. Other one is eccentric reducer which is having one edge parallel to connecting pipe due to which air accumulation is not possible.
Tee

Tee in plumbing is a T shaped fitting. A tee have one inlet and two outlets that are arranged at 90 degree angle to the main line connection (inlet). It can also be used to combine the flow from two inlets two one inlet. If the three ends of a Tee are similar in size than it is called as equal tee otherwise referred as unequal tee.
Union

Union is a type of fitting which works in the same way coupling works so this is also useful for maintenance purpose of pipe. Coupling cannot be removed after it is installed but we can easily remove Unions according to our need. Unions consists nut, male and female ended threads.