PPR-C (Polypropylene Random Copolymer) pipes are manufactured from PP (Polypropylene Random Copolymer) raw material according to TS 9937, TSE EN ISO 15874, DIN 8077, DIN 8078, DVGW W544 standards indispensable solution for today's indoor cold and hot water piping systems has advantages such as its lightweight and smoothness, smooth and bright internal surfaces, calcification and rust-free, hygienic, easy to assembly and takes the place of galvanized pipes. When using the appropriate pressure and temperature values, PPR-C Pipes and Fittings lifetime can be more than 50 years thus PPR-C pipe can be used for various applications in the transmission of pressurized warm or cold water for all residential, commercial, and industrial settings.
PPR-C Pipes supplied by Super Heera Traders are manufactured in IIL's state-of-the-art facility according to highest international quality standards and using only the highest quality raw materials following the standard of DIN 8077/78 and DIN 16962 which provides a 50 year warranty .PPRC pipes Super Heera Traders supply to their customers have following salient features:
Made from 100% food grade raw material
Life of 50 years under 25atm pressure and at 20°C.
High resistance against various chemicals
Environment friendly and reusable
Light and easy to transport
Protective caps on each end
Heat and sound insulation
Abrasion resistant - even against highly acidic and alkaline substances
Applications of
PPR-C

Pipe
PPR-C pipes are cost friendly and is corrosion and rust free and they also do not change the properties of fluid travelling in them such as they do not change the color, taste or smell of water if used in potable water system. Due to this friendly health nature of PPR-C pipes they are being used in the following areas:
Rain drainage and collection system
Indoor/outdoor swimming pools, Gyms, saunas etc.
Hot water networks for boilers, heat generator & radiator connections.
Hot and cold water supply in all types of buildings (residential, hospitals etc.)
Industrial piping for supplying water sanitary liquids, liquid food products, compressed air, and aggressive chemicals e.g. highly acidic or alkaline solutions.
Benefits Of choosing the best
Super Heera Traders are a well-known suppliers of PPR-C pipes in Pakistan. We supply GI pipes manufactured by Pakistan's No.1 IIL.  We deliver pipes as per international standards TS 9937, TSE EN ISO 15874, DIN 8077, DIN 8078, DVGW W544. All the PPRC pipes we supply go through rigorous testing and inspection before being delivered to our warehouses and to our customers. Some of the tests that are performed before arrival of PPR-C pipes in our warehouses are melt flow index(MFI), density and tensile test, Hydro pressure test, elongation, heat reversion test and ESCR . Being a well reputed company we try always to deliver the best product to our customers.  All our customers are highly satisfied by the products we delivered and the prices we offer.
We supply a variety of sizes and thickness of PPR-C pipes to our customers. Following is a brief description of pipes Super Heera Traders can deliver at your doorsteps.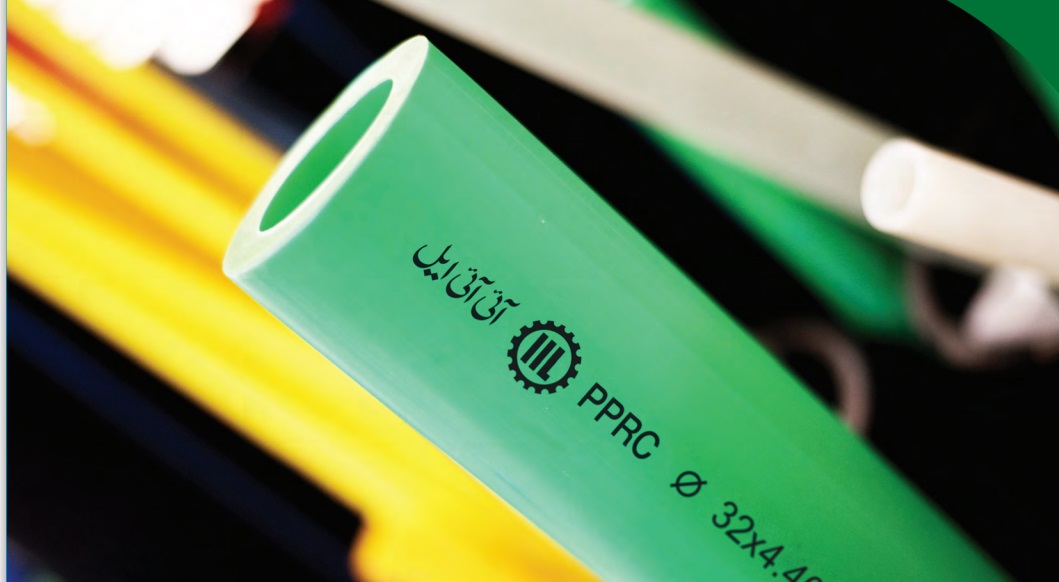 | Properties | Description |
| --- | --- |
| Product | PPR-C Pipes |
| Brand | International Industries Limited |
| Length | 4 meters, 6 meters |
| Pipe size | 20mm, 25mm, 32mm, 40mm, 50mm, 63mm, 75mm, 90mm, 110mm |
| Wall thickness Standard | 1.9mm-24.5mm |
| Color | Green |
| Pressure nominal/rating | PN-10, PN-16, PN-20, PN-25 |
| Standard | DIN 8077, DIN 8078 |
| Cross Section Shape | Circular cross section |