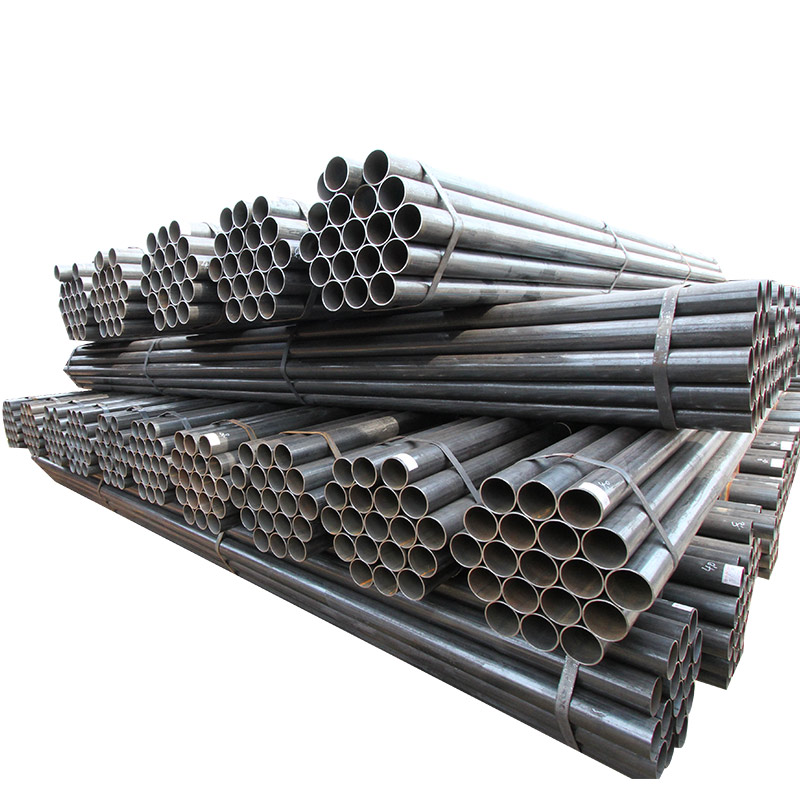 MS (Mild Steel) Pipes are manufactured with carbon steel also called plain-carbon steel, is steel where the main interstitial alloying constituent is carbon. It's the most common form of steel as its price is relatively low while it provides material properties that are acceptable for many applications. MS pipes are commonly referred to as black pipes. Mild steel contains approximately 0.05%–0.30% carbon making it malleable and ductile. Mild steel has a relatively low tensile strength, but it is cheap and easy to form; surface hardness can be increased through carburizing (a heat treatment process in which iron or steel absorbs carbon while the metal is heated in the presence of a carbon-bearing material, such as charcoal or carbon monoxide). MS pipes are typically covered with different metals or paints or varnish or oils and so forth to keep it from rusting however additional consideration ought to be taken to prevent it under extraordinary conditions.
Long reliability of 100 years or more
Consent to American Society for Testing and Materials (ASTM)
Application Areas of MS Pipes
MS pipes are manufactured using low carbon 0.25% steel Due to this low carbon content MS pipes can be used in plenty of areas such as:
Mechanical and designing applications
Industries where corrosive fluids are used.
Auxiliary and general building
HVAC(heating, ventilation and Air conditioning)
Agriculture and irrigation
Benefits Of choosing the best
MS Pipes Supplier And Manufacturers
Super Heera Traders are manufacturer and supplier of high quality MS pipes in Pakistan. We manufacture MS Pipes in various sizes, grades and specifications as per various international specifications (IS, BS API, ASTM, DIN). The quality of the product we have delivered to our customers made them highly satisfied. We offer a range of size and thickness of MS pipes with a reasonable price tag. A brief description of MS pipe Super Heera Traders can deliver at your doorsteps is given below:
We supply a variety of sizes and thickness of GI Pipes. Following is the description of pipes Super Heera Traders can deliver at your doorsteps.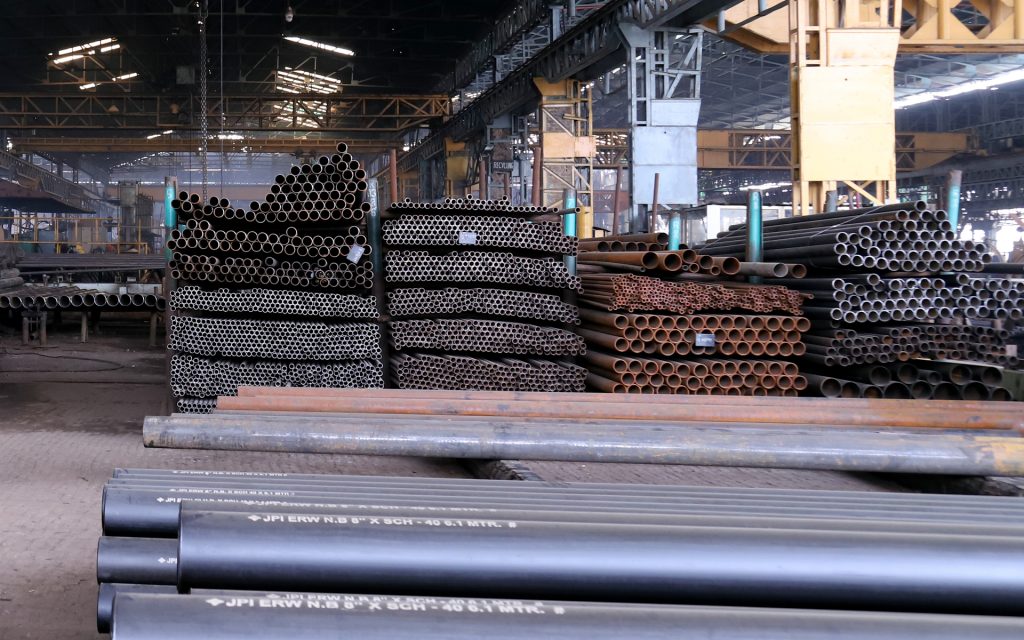 | Properties | Description |
| --- | --- |
| Product | MS Pipes |
| Type(Based on production) | ERW resistance welding, SAW submerged arc welding (SAWL straight seam submerged arc welding and SAWH spiral submerged arc welding, HFW high frequency resistance welding, SMLS seamless |
| Pipe Length | 6 meters |
| Nominal Pipe Size(NPS) | ½", ¾" , 1", 1-¼", 1-½", 2", 2-½", 3", 4", 5", 6", 8", 10", 12" |
| Wall thickness Standard | SCH-20, SCH-40, SCH-80, SCH-160 (2.65mm – 33.32mm) |
| Standard | N10210, EN10219, ASTM A53, ASTM A139, ASTM A252, JIS G3444 |
| Cross Section Shape | Circular Cross Section, Rectangular cross section |